Arsenio Hall on his love for Cleveland, standup and the show that made it all begin
By Joel Pace
By Felicia Naoum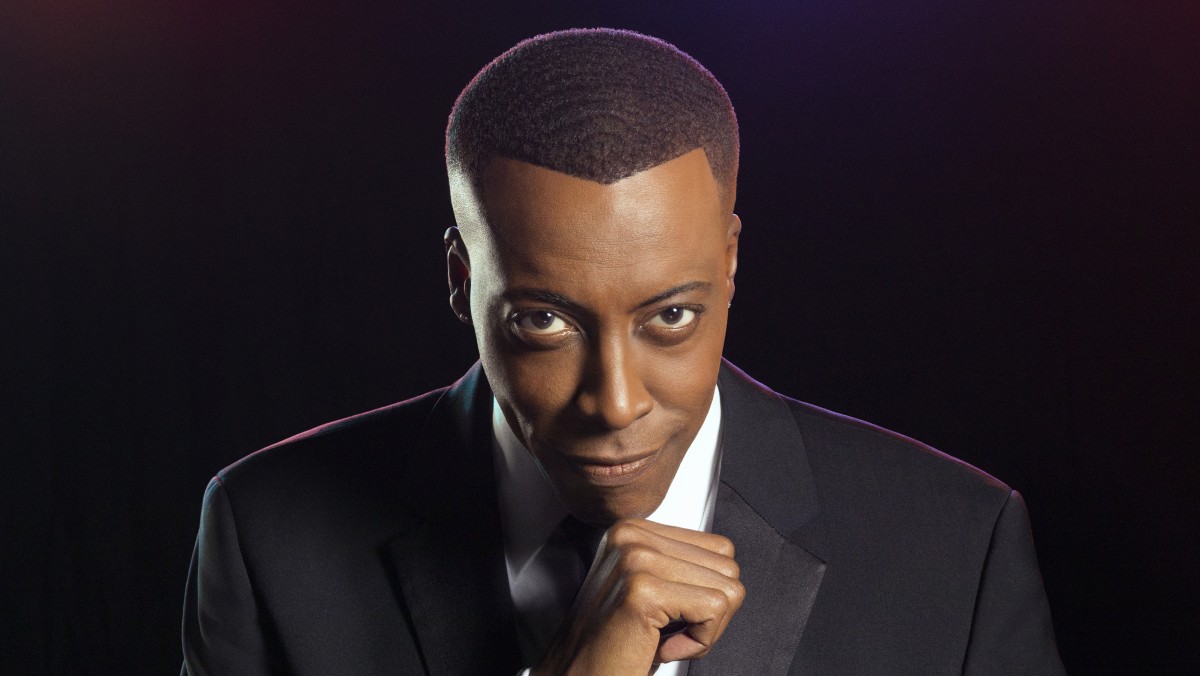 "Leave grandma and the kids at home." –Arsenio Hall on his August 4 show at Hard Rock Rocksino/The Comedy Zone Northfield Park
No amount of scintillating Hollywood lights can make Arsenio Hall forget "The Land" he comes from. His pride for his hometown, Cleveland, Ohio, is so abundant that it almost swallows the Hollywood sign. No disrespect to the land of the stars, it's just that Arsenio Hall comes from a different "land."
There's no doubt he's comical. If you've followed him from the beginning, you know that's a given. You will catch a few laughs throughout the interview. You will catch raw honesty, too. Arsenio admits to ditching his father's dream of wanting him to become a pastor as well as touches on his departure from the show that catapulted this Clevelander to fame — The Arsenio Hall Show.
But more than funny, he's passionate about all things Cleveland, especially the 44105 zip, the Cavaliers (way before LeBron brought home the Championship), his career, and his ability to get up and keep going. Now in his 60s, the famous talk-show host and comedian is feeling stronger than ever. Setbacks don't set Arsenio back. Instead, setbacks arm Arsenio with what he calls his two weapons — stand-up and faith. With these, he's home—both onstage and on Cleveland soil. As Arsenio reminds us of Dorothy's famous line, "There's no place like home," he really is speaking about himself. For Arsenio Hall, there's no place like Cleveland.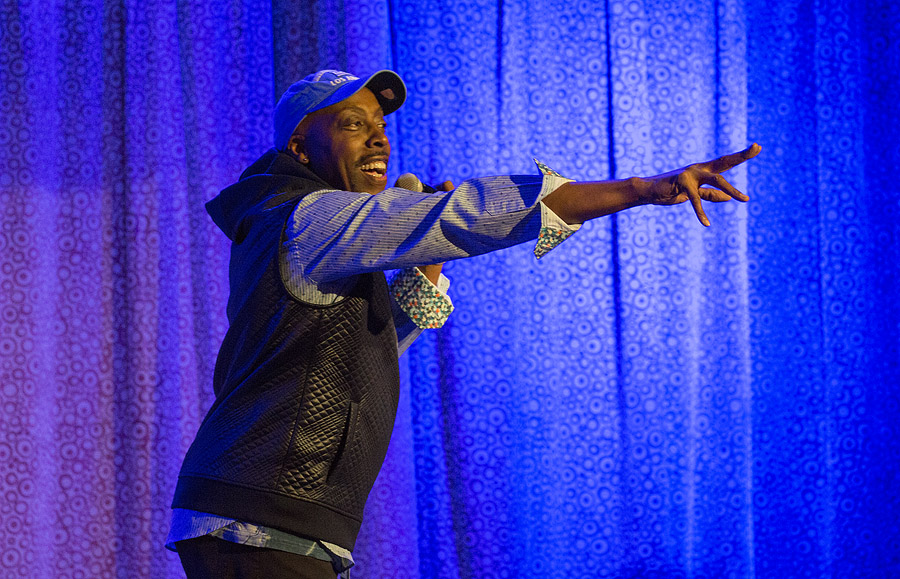 FN: How does it feel to be from Cleveland, Ohio and having made it "big" in the world of Hollywood?
AH: As a kid growing up in Cleveland, I always heard the term "mistake on the lake." Funny term! I can handle a little self-deprecating humor. BUT, I love my native Cleveland, and I am proud being ONE of many stars here in Hollywood that rep The Land, and have helped to flip its image for outsiders. In the 90s, I saw video of a guy in another country, with an Arsenio Hall Show t-shirt on barking "woof, woof, woof!" I took the bark international! I'm proud to be from "the most LIT location in the nation." No longer a "mistake." It's a new day. 44105, Holla.
FN: What inspired you to take the entertainment route after college?
AH: My dad was a Baptist preacher. The church was the family business and my dad wanted me to be a pastor, too. I inherited his oratory skills, but not his goodness, morality and ole' fashion Christian discipline. So I took my Kent State degree, and headed to Hollywood. [Laughs aloud]
FN: I read a quote of yours discussing your struggles with self-confidence and being afraid to fail. How does Arsenio Hall garner his own self-confidence AND how does he handle failure?
AH: I returned to stand up a few years ago after being away from it for 18 years. Nothing is more complex than live stand-up comedy, and I wasn't sure if the Stella within me could get his groove back. After being away from the mic, my self-confidence had dwindled and the wall of fear grows tall with time. But I love a challenge. I not only got my groove back, but I'm older, smarter and better than ever. Thank goodness. You also asked me "How I handle failure." Stand-up comedy and prayer. Now I have BOTH of my weapons back.
FN: Take us back to the days of The Arsenio Hall Show. Do you miss those days? In your opinion, what element made the show last as long as it did?
AH: When you work night and day on the future, you never miss the past. I got late-night out of my system now. Nothing in life is greater than the gift and blessing of timing. I was placed into that show to give a voice and spotlight to artists who didn't have one back in the day, but needed one, and deserved one. When the timing is right, life and comedy is magical!
FN: How did the cancellation of The Arsenio Hall Show affect you?
AH: The original show in the 90s was a vehicle I resigned from with a letter to Kerry McCluggage at Paramount. The CBS reboot more recently lasted a season — was picked up after the first season — then canceled weeks later over creative differences. In that more recent situation, everything happens for a reason. And the cancellation got my lazy, pampered ass back on stage.
FN: Some may call you a trailblazer for talk shows that followed, do you see yourself as one who set the stage early on?
AH: I don't feel like a trailblazer. The people that I idolized as a kid growing up were true trailblazers. Sammy Davis, Jr. told me he jumped in a Vegas pool, and because he was black, THEY DRAINED THE POOL. That's blazing!
FN: What can fans expect at your upcoming show at the Hard Rock Rocksino?
AH: When I come on stage, I don't even know what to expect. That's why I love it. They probably should expect to laugh their asses off about shit I could NEVER discuss on network TV. Leave grandma and the kids at home.
FN: How does it feel to be performing so close to home?
AH: Dave Chappelle and I came to Cleveland, as a surprise recently with Chris Rock (Total Blackout Tour). It was the best night ever. I've never received that kind of love, or heard that magnitude of laughter anywhere! "There is no place like home!" #Dorothy
FN: As a native Clevelander, how excited are you about them Cavs?
AH: You don't have enough time and space to tell people how excited I am about the CAVS these days. I've been a fan since 1970! Coach Fitch, Thurman, Chones, Snyder, Bingo, Austin, and the old Cleveland Arena on Euclid. I'm proud. It was a long wait.
We're proud, too…to have Arsenio Hall home at Hard Rock Rocksino Northfield Park August 4. Buy Tickets Here!